Preview the 2021 Cadillac XT5

2021 Cadillac XT5 Receives Some Key Updates
As a top midsize luxury SUV on the market, the Cadillac XT5 receives numerous updates for 2021. Not only do more features now come standard, but buyers will also have access to a few new safety technologies.
The newest XT5 now features wireless Apple CarPlay and Android Auto smartphone connectivity. This is a significant advantage for drivers who need to access their favorite mobile apps and music playlists. Meanwhile, standard Amazon Alexa enables drivers to be verbal commands. New for 2021 is the Near Field Communications technology, which makes Bluetooth pairing especially easy.
Drivers will appreciate the crossover's newly available safety innovations. When traveling after dark, available Night Vision helps you to detect potential ...
About the 2021 Cadillac XT4
The 2021 Cadillac XT4 delivers an amazing amount of space, a rich features list, and of course, Cadillac style. You can get this mighty crossover in three trims, Luxury, Premium Luxury, and Sport. No matter which trim you pick, you'll at least get heavyweight features like LED headlamps and taillamps, an HD Rear Vision Camera, a 7-speaker audio system, and automatic emergency braking.

The Luxury trim includes WiFi connectivity, Android Auto and Apple CarPlay integration, alloy wheels, a power liftgate, and Rear Park Assist. Premium Luxury extends the standard Luxury trim features with driver-seat memory functions, a hands-free liftgate, leather seating, and driver-assist technology such as Lane Change Alert with Side Blind Zone Alert, rear-cross traffic alert, Front and Rear Park Assist, a...
Top Cadillac Features for 2020
Historically, the Cadillac brand has stood out for luxury, power, and performance. In 2020, Cadillac continues to offer high-class amenities across its broad range of vehicles that includes classic vehicles such as the Escalade along with newer vehicles, including the XT6. For all it offers, Cadillac has rightfully earned several awards in 2020, including quality and performance awards. The quality award, administered by J.D. Power, goes to brands and models with the fewest problems reported within the first 90 days of ownership. The Performance award goes to models with the highest satisfaction ratings for performance and design.

For car owners who crave power and performance, Cadillac is a top brand. Some of the vehicles to consider in the Cadillac collection are the Escalade and the XT6...
Cadillac LYRIQ Debut
Introducing the Cadillac LYRIQ
The Cadillac LYRIQ is the electric SUV that you have been waiting for. By balancing the luxury and advanced engineering that Cadillac is known for in an all-new design, the LYRIQ is the luxury SUV you'll want to drive.
We can't wait for the new Cadillac LYRIQ to go on sale in Lincoln, NE, and we'll keep you posted about its arrival. The new SUV may arrive as a 2022 or 2023 model depending on its release date.
Following its world debut on Aug. 6, 2020, we now know some of its top highlights, which include:


Based on GM's next-generation, modular EV platform.
Will offer over 300 miles of range on a full charge1.

Fast and convenient charging options will be available whether you're at home or on the go, including DC fast charging rates ov...
Tips for Keeping Your Car Dependable
Owning a vehicle holds a significant responsibility. Your vehicle doesn't serve its purpose unless you take care of it the right way. A dependable vehicle should allow you to have a mode of transportation to call your own for many years to come. Husker Cadillac has some tips to share with you if you're looking to provide your vehicle with the maintenance and attention that it deserves.
Don't Ignore Your Check Engine Light
Once the check engine light on your dashboard lights up, there is service that is needed for your Cadillac. If you ignore these warnings, you may end up with some pretty serious engine problems in the near future. You could also experience lower fuel efficiency the longer you neglect necessary repairs. Getting your engine checked as soon as this light appears will gi...
5 Things to Do While Covid-19 Social Distancing
The Covid-19 pandemic is bringing about a need for social distancing nationwide. It is essential that social distancing is practiced during this time so we can return to our daily routine and overcome the virus. Many things can be done while social distancing. Continue reading below to learn 5 things you can do while social distancing to stay active and positive during the Covid-19 pandemic.
1. Stay Active
Social distancing affords the perfect opportunity to start moving and working out. Find online workouts or online workout classes, and engage in them from the comfort of your home. Go for a walk with your children or your pets, for example, around your neighborhood. Keeping yourself moving can help you to destress and can make social distancing much more enjoyable.
2. Finish th...
How to use Cadillac Rewards
When it comes to luxury, Cadillac knows how to deliver. Designed with your comfort in mind, Cadillac vehicles also offer plenty of performance and power while also providing efficiency and great new technology. While these are reasons enough to get yourself behind the wheel of a new Cadillac, there are even more benefits to becoming a Cadillac owner. One perk is the Cadillac Rewards program.
The Cadillac Rewards Program
With Cadillac Rewards, the customer will be able to feel appreciated and valued. Think of this program as a 'thank you' directly from Cadillac for being a customer and trusting in their services. The Cadillac Rewards program lets owners accumulate points through many different actions and then redeem those points for all kinds of benefits and services. With this progra...
How to Use Cadillac Night Vision
The night vision feature in your Cadillac utilizes an infrared sensor that is located just behind the grille on the front end. It notices variations in temperature and can discern between an animal, person, or object. When an object is radiating more heat, it will appear much whiter than usually. This helps to alert the driver that something is coming close to your vehicle. If you've recently purchased a new Cadillac and aren't quite sure how this technology feature works, read on to find out more. We want to make sure that you take advantage of everything that your new Cadillac has to offer.
You'll want to select your night vision feature when your vehicle is parked or in forward gear. The headlights should also be turned on. Keep in mind; this feature will work best when it is dark outs...
How to Use the Memory Seats in your Cadillac
It's always nice to find a vehicle manufacturer that puts a great deal of thought into the kind of vehicle features that they want to include in their model lineup. Cadillac is a high-end manufacturer that provides excellent power under the hood, loads of convenience features, and exceptional safety. To make driving safer and more comfortable for drivers, Cadillac has included the Memory Seat function in the majority of their models. This is a feature that lets you program two different seat positions into your settings. When one of the two (or more) drivers get behind the wheel, it only takes one press of a button to get the seat to its desired setting. You can use other seat positions at any time, but two can be saved at once. In this article, we're going to talk about how you can contro...
Paying for Parking Without Leaving Your Car
With the digital age in full effect, there are now many ways to utilize the available technology. People can monitor their health, bank account statements, and social media accounts all from mobile devices. For drivers, there are many ways to pay for parking. Several of these methods include using mobile device technology.
Calling in to a Local Parking Company

A phone call is the simplest method that a driver can use to pay for their parking spot without leaving the car. Many parking areas have phone numbers posted on different signs for drivers to call. Once a driver has called the phone number they will be given a series of information from an automated response. The driver will need to navigate through the responses prior to entering their payment information and parking details. The par...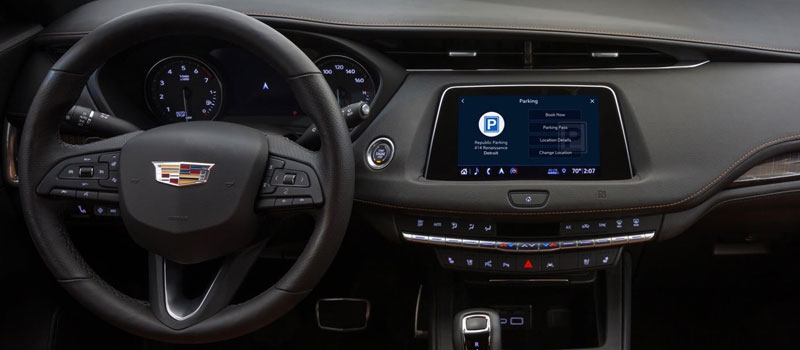 How is Cadillac Innovating with the CT4 and CT5?
Cadillac is introducing a number of innovative and advanced sedans for the 2020 model year. Among the most eagerly anticipated vehicles are the CT4 and the CT5 luxury, performance sedans. Both of these vehicles offer a number of advancements that will have the competition looking to play catch up.
Which Feature Makes These Sedans Ride Smooth?
Both the CT4 and the CT5 will feature Magnetic Ride Control 4.0. This allows the vehicles to provide the ultimate comfort for the driver without sacrificing performance. This system will also include a number of drive modes including the aggressive V-mode. Both vehicles are also constructed using the rear-wheel-drive Alpha architecture, allowing for true sports performance. Both the CT4 and the CT5 will be available in rear-wheel drive and all-wheel-d...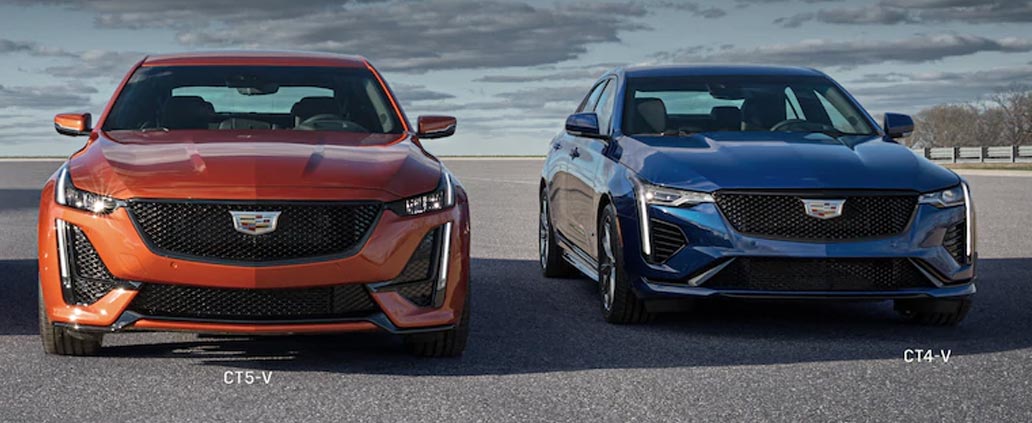 Why Millennials are Buying Cadillac Vehicles
Anytime the millennial generation decides to buy a particular product heavily it is worth paying attention to. The consumer habits of millennials are of interest as they are the largest generation and can positively affect the economy. It turns out that millennials already account for forty percent of all new vehicle purchases. They are already flexing their economic muscles in this industry. Cadillac has realized this and has begun promoting their vehicles to this group heavily.
Targeting Millennial Women With Cadillac SUVs
Millennial women are a big target audience for Cadillac vehicles at the moment. There are two big reasons that we can point to. The first is the fact that while it is true that millennials are largely waiting until a bit later in life than did their parents to start f...