How is Cadillac Innovating with the CT4 and CT5?
Cadillac is introducing a number of innovative and advanced sedans for the 2020 model year. Among the most eagerly anticipated vehicles are the CT4 and the CT5 luxury, performance sedans. Both of these vehicles offer a number of advancements that will have the competition looking to play catch up.
Which Feature Makes These Sedans Ride Smooth?
Both the CT4 and the CT5 will feature Magnetic Ride Control 4.0. This allows the vehicles to provide the ultimate comfort for the driver without sacrificing performance. This system will also include a number of drive modes including the aggressive V-mode. Both vehicles are also constructed using the rear-wheel-drive Alpha architecture, allowing for true sports performance. Both the CT4 and the CT5 will...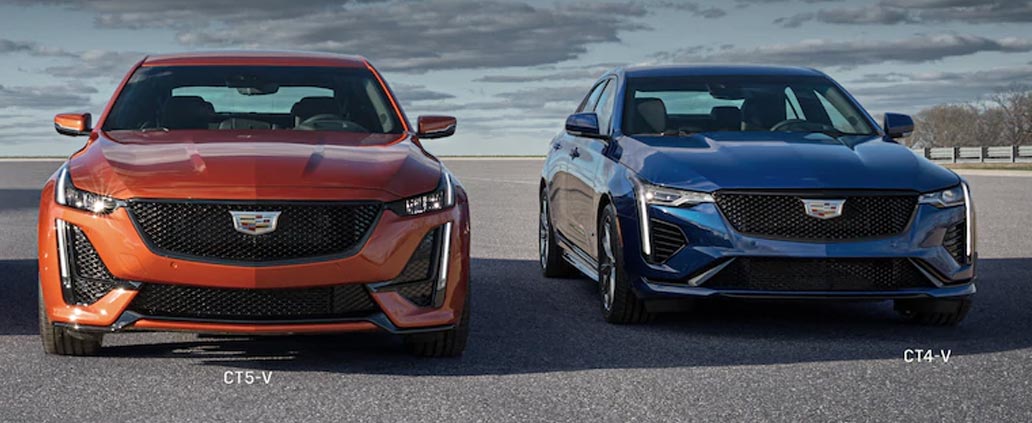 Why Millennials are Buying Cadillac Vehicles
Anytime the millennial generation decides to buy a particular product heavily it is worth paying attention to. The consumer habits of millennials are of interest as they are the largest generation and can positively affect the economy. It turns out that millennials already account for forty percent of all new vehicle purchases. They are already flexing their economic muscles in this industry. Cadillac has realized this and has begun promoting their vehicles to this group heavily.
Targeting Millennial Women With Cadillac SUVs
Millennial women are a big target audience for Cadillac vehicles at the moment. There are two big reasons that we can point to. The first is the fact that while it is true that millennials are largely waiting until a bi...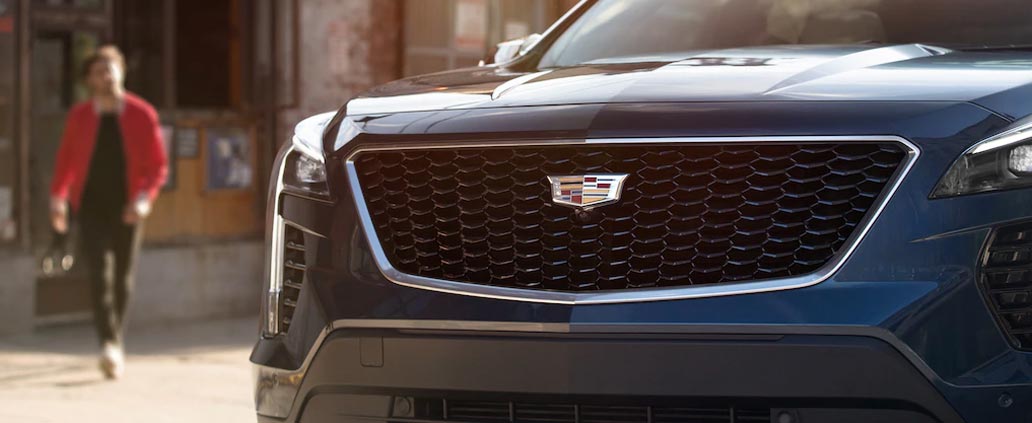 See Cadillac Super Cruise in Action
Have You Heard of Super Cruise?
At Husker Cadillac, we know that you want to drive luxury automobiles with envelope-pushing features. Cadillac Super Cruise expands the envelope. Let's look closer at this exceptional feature now.
Driving's future includes luxury cars with technology that assists your drive. Super Cruise helps you drive more easily at high speeds. Its features help you use less personal energy to arrive at your destination.
Think of Super Cruise as your co-pilot. You and Super Cruise will collaborate to complete your highway drives together. This future-embracing feature incorporates software, multiple cameras and other hardware.
You can engage Super Cruise whenever its icon displays on you...
How to Switch off Cadillac's Automatic Stop & Start Engine Feature
Cadillac's Auto Stop and Start
It's the feature that saves you big bucks on fuel, and it's handy in most conditions. Whenever your vehicle idles too long, select Cadillac models with this feature will shut off the engine. It will quietly restart the engine as soon as you're ready to go again, but the "start" may be enough of a distraction to some folks that they want to disengage the feature altogether when they're in a specific driving scenario. The Automatic Stop & Start, for example, when they're in the middle of a huge block of traffic where they're going to be stopping and starting a lot. While some folks won't mind and want to save all the fuel they can, other drivers will want to turn off the feature until they're through a very large block of stop a...
myCadillac Mobile App Offers Drivers Added Convenience and Control
From viewing vehicle-specific diagnostics in real time to setting parking reminders, the myCadillac mobile app is a personalized information and control center for your new Cadillac car or SUV. Watch the video above to learn more about the app, available for both Apple and Android devices.
Step into any Cadillac, and you'll see that it has a lot to offer in the way of safety, infotainment, and technology. But there's one feature that takes Cadillac connectivity up a notch. It is a mobile app, designed specifically for Cadillac, that lets you operate your vehicle and even make its service appointments simply through your smartphone.
Cadillac App Conveniences
Depending on your car's capability, you can look forward to a number of conveniences that you might not otherwise have access to. Some...
How To Protect Your Cadillac Leather Interior
The leather interior of your Cadillac looks impressive, refined, and exquisite, but you may wonder what measures you should take to care for the leather. There are a few things you can do to keep your interior leather from aging prematurely, which may involve cracking, drying out and fading.
Clean off the Leather First
Before you begin with any type of leather cleaning solution, you should first make certain that you have cleaned it off thoroughly.
Perforations in the Upholstery
Perforated leather seating normally requires that you maintain it more, and this often comes as a standard luxury seating. The leather has tiny holes in it at regular intervals, and it's made to match the inside of the doors and steering wheel to add more luxury. However, you have to remain cautious because you don...

How to Get Your Cadillac Ready for Spring
By the time spring arrives, you're tired of dodging potholes and clearing ice off the windshield. Not to mention it would be nice to see your car's true paint color by now! While these things might seem like an inconvenience to you, they can actually cause considerable damage to your car. From corrosive salt that wears on your car's paint to road surfaces that pull your car's tires out of alignment, there are a number of maladies that winter weather brings to your vehicle. But luckily, our mechanics are ready to get your car in top shape as soon as possible. Don't hesitate to contact us to make an appointment, either if you are sure there's a problem or you just want your car to be as healthy as possible.
Oil and Fluid ...

How to Use Your Cadillac Wireless Charging
When you are on the road, you shouldn't have to worry about looking and reaching out for plugs or wires to charge your phone. Thankfully, one of the more recent conveniences that have developed in Cadillac vehicles is wireless charging. This feature lets you charge your device when driving without connecting any cables. You'd simply need to position your smartphone on the charging icon and verify that it's charging.
How Do You Use Wireless Charging?
To use the Cadillac wireless charging feature, start off by determining if your smartphone is compatible with it. Cadillac has a list of compatible devices on its website to check your device against. If you don't see your device listed, you can ask your wireless provider or retailer for an adapter, which should be a Qi or PMA wireless-capable ...
Can You Write off Your Car This Tax Season?
Saving money on your taxes is beneficial to every business and individual. If you drive often, you may be able to save on automobile expenses. Donating your car is not the only way to save on auto-related taxes. There are several ways that you can write off your car this tax season.
Work-Related Driving
People who use their cars for work will benefit from tax deductions. Work-related services include delivering packages or people by car; however, commuting is not included. If you use the car solely for work, you can deduct gas, repair and maintenance expenses. If you use the car for personal reasons, as well, you have to separate the expenses used for business.
Is there a Limit to Annual Mileage?
Eve...

Practical Tips To Get Your Tires Ready For Fall
With the fall comes colder weather and more pressure on your car to perform at optimum levels. Many auto owners make sure that everything underneath the hood of their cars works. The tires, however, sometimes get left out of the inspection.
Your tires play a critical role in your safety on the road. You need healthy tires along with good brakes to stop and effectively prevent an accident. Use these tips to make sure that your set of rubber wheels are ready for the weather changes.


Check the age of your tires

The NHTSA estimates that old tires are responsible for at least 90 deaths and more than 3,000 injuries on the road every year. Checking the age of your tires is quite easy since manufac...

What Are Some Features of Cadillac's Super Cruise 'Hands-Free' Car Technology?
Cadillac Offers Us Hands-Free Driving
It's been the dream of the automotive industry for ages. The vehicle that drives itself while you simply guide the ship with close attention. And until recently, this amazing innovation was simply the daydream of millions of designers and engineers across the world. Cadillac, though, is the one that made it happen, and we couldn't think of a more fitting brand to usher in this era of "luxury driving" that includes being able to keep your eyes on the road but your hands off the wheel. Why? Because Super Cruise really is super, and if you buy a Cadillac CT6, you are going to enjoy the luxury of being able to let your vehicle do the driving while you simply guide it with your attention. That means y...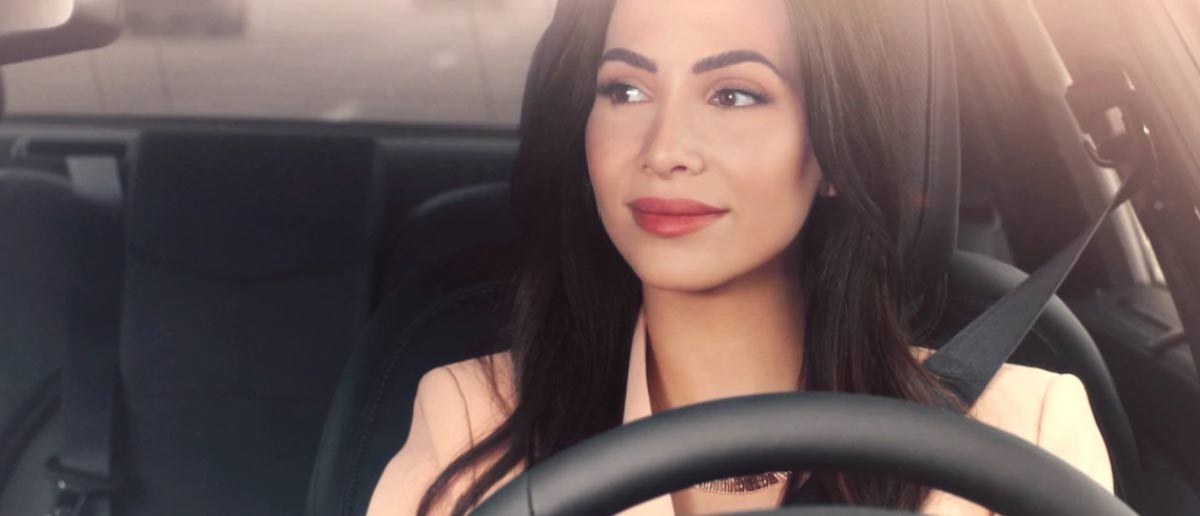 Why Choose The New Cadillac CT6 V-Sport?
It's coming: The Cadillac CT6 V-Sport with its revolutionary powertrain and "exhilarating" driving experience, it's certain to catch the eye of both luxury AND sports car lovers around the world. Is it going to be love at first sight? It's a sure thing. Cadillac has pulled out all the stops to give you a fully functioning sports car experience while driving a luxury sedan. It's going to look like you just stepped into the finest luxury car, but the driving? That's where things are going to get fun!
Why Buy the CT6 V-Sport?
You can't mention the V-Sport without dropping the horsepower of the 4.2L Twin Turbo V8 engine. It's the first engine of this kind in a luxury sedan for Cadillac, and it's a one of a kind experience. Featuring a whopping e...