The 2012 Cadillac CTS from Husker Cadillac is the epitome of committed automotive craftsmanship built to fit the needs of NE Cadillac drivers. Husker Cadillac is proud to present the 4-door 2012 Cadillac CTS sedan. As your Lincoln Cadillac dealer, we hope you find our 2012 Cadillac CTS reviews and research materials effective in finding the elements, specifications and information you've been hunting for. View Husker Cadillac's new lineup of 2012 Cadillac CTS sedans.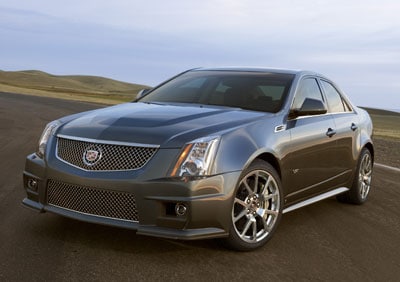 Husker Cadillac presents the 2012 Cadillac CTS sedan
Consumers find that when they compare the 2012 Cadillac CTS to other makes like the Infiniti G37, BMW 335i and Hyundai Genesis, the Cadillac CTS stands out as the most fun to drive. Check over our Quick List stats below to see why!
The 2012 Cadillac CTS has an starting MSRP of $35,915
The 2012 Cadillac CTS gets 16 city / 26 highway MPG
The 2012 Cadillac CTS goes from 0-60 MPH in 6.2 seconds
The 2012 Cadillac CTS features 42.4 inches of legroom up front and 36.1 inches in back
The 2012 Cadillac CTS features 38.8 inches of headroom in front and 37.2 inches in back
The 2012 Cadillac CTS is 192 inches long, 72.5 inches wide and is 58 inches tall
The 2012 Cadillac CTS weighs 3,860 pounds and has a turning radius of 18 feet
We know you'll have a great time in the Cadillac CTS - visit Husker Cadillac in Lincoln today!
Vehicles like the new 2012 Cadillac CTS sedan solidify Detroit's status as the motor city capital of the world. With a perseverant spirit and over a century of automotive prowess in its genes, the CTS has not only revitalized the Cadillac brand; it has also spurred the rebirth of Detroit and its car industry. As Cadillac's flagship midsize luxury sedan, the 2012 CTS continues to win over critics and consumers alike with its dynamic performance, sharp handling and high-end features. With several glowing Cadillac CTS reviews and honors, including a 2008 "Motor Trend Car of the Year" award and Car and Driver "10 Best Cars" list title, the CTS has truly earned taglines like: "Maybe the best car ever made." Returning to Husker Cadillac's lot for yet another year, the latest incarnation of this award-winning vehicle offers increased horsepower, more standard features and a new luxurious package option. For both Cadillac and Detroit, the CTS symbolizes a passion for innovation and ingenuity that will never be extinguished. Reignite your passion for driving - test drive the 2012 CTS sedan at your leading Lincoln Cadillac dealer, Husker Cadillac!
The CTS is the keystone of Cadillac's lineup of luxury cars, and ever since its first day off the assembly line, it has played a vital role in the renaissance of the brand. Its history began in 2002, when it replaced the Cadillac Catera and became the first rear-wheel drive vehicle offered by Cadillac since 1988. While it was manufactured under the umbrella of American automaker General Motors, the CTS was equipped with a suspension tuned on Germany's famed Nurburgring, making it the first U.S. car that could compete with German luxury sport sedans. A few years later, the second-generation 2007 CTS was introduced to the American market. The completely redesigned sedan was larger than its predecessor and featured more powerful engine options, including a new 3.6-liter motor. Following this, CTS coupe, sport wagon and high-performance CTS-V models were released. All of these excellent CTS variations have garnered their own place in the spotlight and each is reviewed separately. For a closer look at new and used CTS Cadillac cars, visit Husker Cadillac.
Lincoln Cadillac fans can choose between four distinct CTS trims. The 2012 Cadillac CTS Base offers Husker Cadillac shoppers an entry-level, high-end sedan with a starting MSRP of only $35,915. Next in line is the CTS Luxury, an ideal option for Lincoln car shoppers who desire a truly plush ride. Following this is the racecar-inspired CTS Performance. This trim is a terrific choice for driving enthusiasts who enjoy an invigorating ride. Lincoln residents can also select the top-of-the-line CTS Premium, a fully-loaded luxury sedan with all the fixin's. All trims are available in attractive colors like Black Raven, Crystal Red, Opulent Blue and Vanilla Latte. Come choose your favorite trim and color at Husker Cadillac today!
The CTS sedan has been pivotal in Cadillac's re-emergence as one of the world's premier manufacturers of luxury sports cars. With its standout performance and abundance of features, it has continued to help the automaker draw new customers and establish loyal repeat buyers. Even at the base level, the CTS offers a high-level of luxury with features like heated mirrors, cruise control, Bluetooth, OnStar, keyless entry, premium leatherette vinyl upholstery and a high-end Bose sound system with satellite radio. Husker Cadillac's CTS Luxury trim adds automatic wipers, a rearview camera, an attractive wood-trimmed steering wheel, leather upholstery and more. Fun and sporty, the new 2012 Cadillac CTS Performance gets an added dose of adrenaline with features like 18-inch wheels, V-rated tires and a sport performance suspension. The racetrack-ready sedan also includes great extras like remote ignition, driver memory functions and heated power front seats. Step inside of the Cadillac Premium trim at Husker Cadillac and you'll get the ultimate luxury sedan experience. Designed for those with the most discriminating taste, the Premium receives all of the features listed above, along with a panoramic sunroof, cutting-edge touchscreen navigation system, heated steering wheel and much more. Lincoln Cadillac shoppers are invited to come see each of these unique trims at Husker Cadillac!
All 2012 CTS Base and Luxury trims come standard with a 3.0-liter V6 engine rated at 265 horsepower and 220 pound-feet of torque. Stepping up to Performance or Premium trims gets you even more power with a 3.6-liter V6 that produces 318 horsepower and 275 pound-feet of torque. All CTS trims at Husker Cadillac come standard with rear-wheel drive; all-wheel drive is optional.
Brought to you by the folks from the Motor City, the new 2012 Cadillac CTS sedan features world-class engineering and the finest Cadillac parts. Get inspired and hit Lincoln streets in an elite luxury performance vehicle imported from Detroit!
Owning a Cadillac CTS from Husker Cadillac makes NE driving comfy, safe and exciting - all at the same time! Here's why:
Husker Cadillac has a enormous collection of 2012 Cadillac CTS sedans with standard Cadillac safety features like anti-lock brakes, traction control, driver airbags, passenger airbags, side airbags and more, making the 2012 CTS an NHTSA and IIHS favorite. In addition to these safety features, the 2012 Cadillac CTS can amply seat up to 5 passengers. Trunk space with Cadillac is never a worry; the CTS can hold up to 25 cubic feet of your stuff, ensuring that your next vacation is hassle-free. To top it all off, the 2012 Cadillac CTS includes an exceptional list of comfort and convenience accessories like powered windows, mirrors, doors and locks, climate control, AC and optional hands-free phone and navigation systems. Take a test drive at Husker Cadillac today and experience the Cadillac CTS for yourself.
The Cadillac manufacturer's warranty covers the CTS for manufacturing defects and has a 4 Years / 50,000 miles Cadillac warranty. Cadillac has worked for years to minimize its environmental impact; as a result, the CTS's carbon footprint is minimal. Not surprisingly, with all of the CTS's advantages, this dependable Cadillac sedan retains a high percentage of its value at 3 years and 36,000 miles, which makes the Cadillac CTS a great used buy! When seeking a safe, stylish and economical sedan, Lincoln Cadillac drivers should head to Husker Cadillac, located at 6833 Telluride Dr in Lincoln, NE
Cadillac CTS service information for Lincoln
Cadillac CTS lessees and owners in Lincoln have discovered that Husker Cadillac at 6833 Telluride Dr in Lincoln is the very best choice for CTS warranty work, regular maintenance, inspections and mechanical repairs. At Husker Cadillac, Certified Cadillac Technicians trained in the very latest corrective and diagnostic techniques work for one thing - your approval. Whether it's time for your Cadillac to have an oil change, shock and strut replacement, or simply undergo CTS Scheduled Maintenance, Husker Cadillac is your first choice. Our Certified Cadillac Mechanics also complete specialty jobs and repairs. Husker Cadillac is the smartest choice in Lincoln for quick, amiable and professional Cadillac Service of all kinds.
If you'd like to make an appointment to have your CTS serviced, click the link or just give us a call. We'll see you soon!